Here's how great content can help.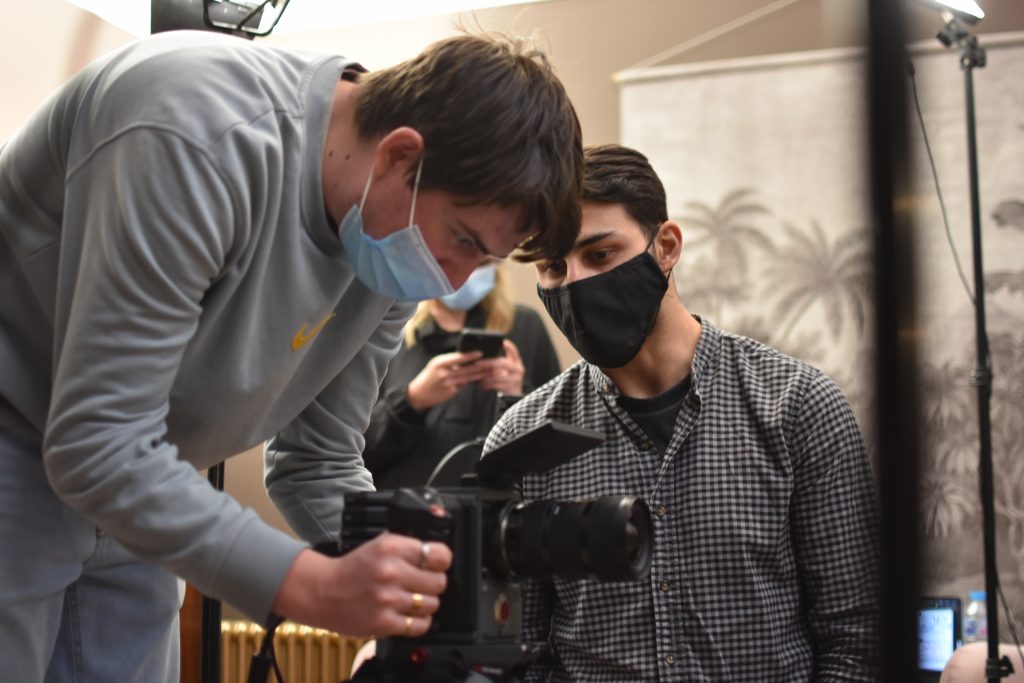 Let me paint a quick picture, you're running Facebook Ads everything's fine and dandy until Apple announce their latest update to IOS, IOS 15!
What came of it?
Facetime got a much-needed update to compete with Zoom. Yay.
The messages app has better integrations with other built-in applications. Neat.
New privacy tools allow users to opt out of Facebook 3rd party application tracking. YES! Wait, no, but yes? Let me explain…
Pretty much everyone supports Apples recent move to prevent unwanted tracking of its users, with studies showing 94% of users opting out of Facebooks tracking.
But this still leaves marketers scratching their heads, how do they reach their target audience online with only a fraction of the data?
What can your business do to expand its social media presence without being dependant on putting ad spend behind its content?
(Drumroll please) Our answer is…
Make better content. That's it.
Alright, you may have just rolled your eyes. "Big surprise, the video production company is telling me to make better videos, and with some attitude, what d*cks". But before you leave, let me explain.
For too long, many business owners and marketers have gotten away with making low-quality content and compensating for their lousy efforts by throwing money at Facebook Ads. They essentially paid for the attention that they could have been earning organically all along by making great content. No wonder only 13% of people approve of ads on Facebook.
Do you want to know who isn't stressed about the recent IOS update? The people who are making content that genuinely engages audiences.
If you don't know, at Perspective Pictures we not only make video content for other companies, such as Microsoft, Buzzfeed and the UFC, we also make adverts that market our services to other businesses.
From organic posts on LinkedIn to sponsored ads on Facebook, we've found (or pretty much knew from the get-go) that creating content that truly engages audiences means that we don't have to rely on ad platforms to grow our business.
The same adverts that we put Ad Spend behind also perform on organic social feeds. The content converts our target audience (decision-makers at medium to large brands) because they are genuinely engaging, drive action in our favour, and well, make people want to work with us because they know that if they want to make cool, engaging content, then we're the people who get the job done.
Listen, or read I suppose, I'm not saying you should turn off your Facebook Ads and focus solely on making organic content. What I am saying is that if you create content that people are genuinely happy to watch, then your brand will no longer be 100% dependant on putting ad spend behind your promotional material.
It means that your marketing material will be able to grow your business organically, improve your ROI, and if you are putting ad spend behind it anyway, naturally this will improve your conversion rate.
So if you're thinking about how to grow your business using social media in a post-IOS 15 world, review your promotional material and really assess if it not only does the job of telling your audience who you are and what you do but also if it is actually engaging enough to not be so dependant on the tech giants advertising platforms.
Since IOS 15 launched, we have double-downed on our marketing material to make sure it's the best in the video production industry, and have continued to improve our ROI on social media platforms with and without ad spend behind them, attracting new clients such as Red Bull, Tristan Capital & Adobe.
If you want to know about how to make content that engages audiences and drives results, click here.