Just before the first lockdown struck the nation in March last year, our founder Rupert had the exciting opportunity to go live on air with BBC news, discussing his entrepreneurial journey as well as the transformation of marketing in recent years.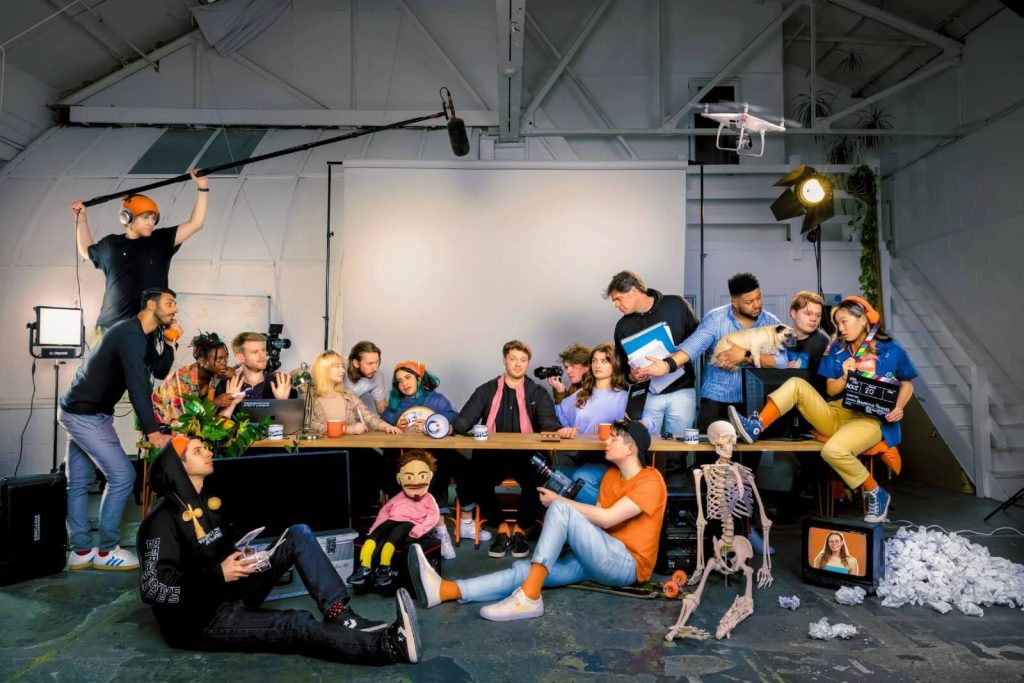 Perspective's Beginnings
Ever since Rupert was young, he's always been looking out for business opportunities. This interest led him to create an ebook about how to generate more in-game currency in a video game, making bags of popcorn to sell at school, and even launching a homemade, organic make-up brand. (It may be hard to believe, but the latter was not a hit).
Then in 2010, a 15-year-old Rupert and his mum decided to start a Nerf rental business. The toys were incredibly popular at the time, so they aimed to provide their services for kids' parties and similar occasions. However, they quickly realized a difficulty:
"I needed a way to promote it, and I didn't have any money to do that. So I started making videos around that topic and a lot of those were really popular on YouTube. I realized this is quite a big thing and could do really well."
YouTube is an incredibly useful platform in which we think all businesses should be utilizing. It's free and has over 2 billion monthly active users, so it's ideal for those looking to build and engage with a strong community. 
Working on his YouTube channel and posting videos consistently, Rupert found himself getting into the filmmaking side of it all. This early passion for filmmaking is what eventually led to the creation of yours truly, Perspective Pictures.
After returning from his travels in the US and India in 2016, Rupert decided to launch Perspective Pictures. However, with just £50 in the business bank account and operations being run from his parents' garden shed, he had to get creative if he wanted the business to grow.
"In the early days there was a lot of hustling, running out to networking events, throwing business cards and that sort of thing, but thankfully now I have to do a lot less of that."
Since then, we have grown into a team of over 20, filmed over 3000 videos and worked with brands from all over the world. However, our goal has remained the same – create engaging video content for brands looking to succeed.
How Marketing has changed
For the first time ever, digital ad spend surpassed traditional ad spend in the US in 2019. This highlights the shift marketing and media as a whole has seen in the last 20 years.
In the past, there were set "traditional" methods for businesses to promote themselves, such as billboards, signs, leaflets, posters, newspaper/magazine ads, TV ads, cinema ads, radio ads, and word of mouth.
Nowadays, the case is very different thanks to the creation of the internet. This paved the way for an abundance of new marketing methods to rise. A study conducted by responsify in 2021 showed that 70% of internet users want to learn about products through content rather than traditional advertisements.
The main examples of these digital marketing methods are: search engine marketing (SEM), search engine optimization (SEO), pay-per-click (PPC), content marketing, social media marketing (SMM), email marketing, affiliate/influencer marketing & mobile advertising.
However, with more and more businesses shifting their focus to digital methods of marketing, you may be wondering "why?"
Well, here's why:
Far more measurable
Adjustable
Cost-effective
Higher ROI
More customer interaction & engagement
Target new & current audiences easier
Global reach
To put it simply, as people are spending more and more of their time online, it makes sense to market yourself where your audience will engage with you.
Whether you're a global corporation or a small business, it is vital for you to utilize these opportunities the digital world has to offer. It may be hard at first, but having an online presence alongside an effective digital campaign can be a game-changer for you and your business. 
To see the full interview, watch below!