Ever since our humble beginnings at the back of the garden shed, we've had big dreams as a video production company…
From working with huge brands to moving to London, and, of course, hiring a bunch of exciting, creative people, we're proud of how far our video production company come!
However, there's no rest for the wicked, and we have even more dreams about where we want to be in the future. Recently, we all sat down to chat about our aspirations and dreams, both personally and professionally.
Where our work will lead us…
For a few of us, this isn't our first rodeo.
Tom, our Head of Marketing and Post-Production has had "a long and winding road" in terms of his career development; although, we're glad it led him here. "I've worked self-employed, as a contractor and full-time client side for a number of businesses. Working at Perspective Pictures was my first opportunity to explore agency life and I'm really grateful for that." Looking ahead, Tom wants to grow his team further, as well as see Perspective Pictures gain wider industry recognition and start stacking up that awards shelf; you know us millennials crave validation, right?
Looking to the future, Ben, our in-house sound designer, wants to use his work and position to teach others in the video production field. "I'd like to build a team of sound designers that want to create things which sound great. I want to break some of the barriers and traditional practices that have been installed into people by universities and the traditional TV industry."
Personal development is something we prize highly within the business, and whenever we're looking at an upcoming project, we like to push our boundaries.
Hannah, one of our filmmakers, confessed that she'd found some of the tougher projects we'd produced to be the most beneficial. "I really enjoyed working on projects such as Huel, as it really helped me showcase what I am capable of producing, in a short space of time"
Who says pressure doesn't make diamonds ay?
Bigger clients, bigger projects…
Transforming the visual identities of brands into the digital video space is a key area of focus for Perspective Pictures. Charlie, one of our senior editors, dreams of seeing his work being showcased by big clients for motion graphics and documentaries. Charlie went on to say "one day, I want to run a specialist team with its own office creating mad content for big brands." Don't you worry, Charlie – just you wait…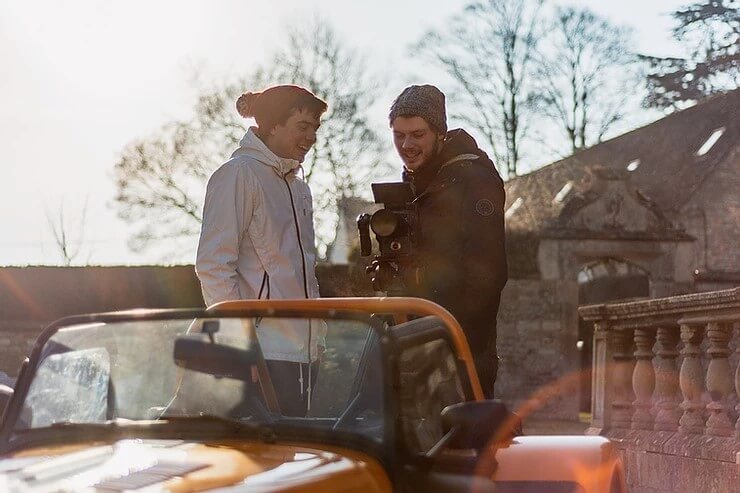 From the shed, to the city, and overseas!
Jay, our Head of Operations, is keen to see our video production company expand to new areas of the globe. "Overseas expansion would be a great achievement for us, and an exciting business prospect." In the meantime, his eyes are on the big bucks… "One of my key goals is to see Perspective Pictures break a million pounds worth of revenue, secure more high profile clients and get wider industry recognition." Go get 'em tiger!
Bringing these big dreams to life, as we know, starts with smaller steps. Linden, one of our filmmakers, has his eye on the finer details of his practice and is keen to keep on improving his skills in the camera, sound, and post production departments…
"For the camera department, I want to continue to expand my tech knowledge and use projects as opportunities to further develop my creativity. Sound is the department most foreign to me which is why I am interested in learning much more about its intricacies. In Post-Production, I want to further learn how to use AE and use that knowledge to be able to work confidently on any sort of project"
Is there anything he can't do? We're yet to be convinced otherwise.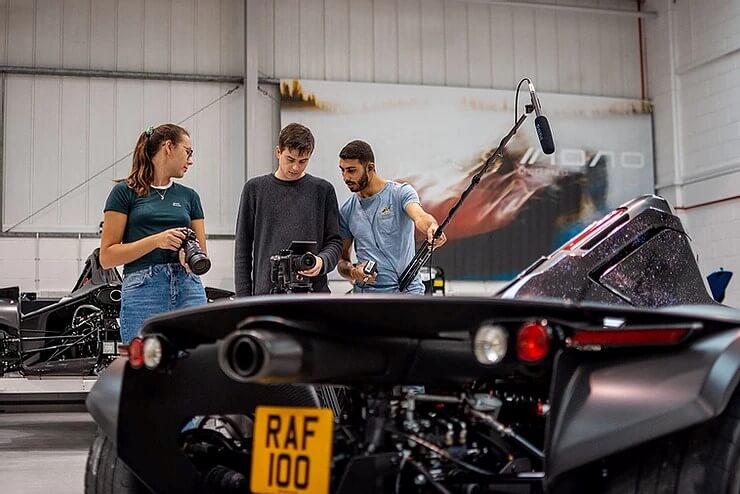 And achieve our goals outside of the company too…
It's not all about office life though is it?
Each of us has our own interesting projects we work on in our own time. What are they, you ask? Well, Ben's a sound whizz by day, DJ by night (and if you've not seen the office tour VLOG, a straight up G)  and is aiming to get booked for a gig outside of the UK – but it doesn't stop there – "I want to get a song of mine pressed on vinyl, that would be mad."
Oli plans to make a three-part series come to life, and generally "grow my personal film and photography abilities on new and exciting projects." He wants to keep busy by setting his own briefs and connecting with other like-minded people, adding that "this helps me in being fresh with my ideas in the company" Don't worry Oli, you've not disappointed us yet…
Linden wants to continue planning and shooting his own video content "regardless of whether it may be a music video, a skateboarding clip, or a documentary…creating your own content is one of the most rewarding experiences"
Amen brother.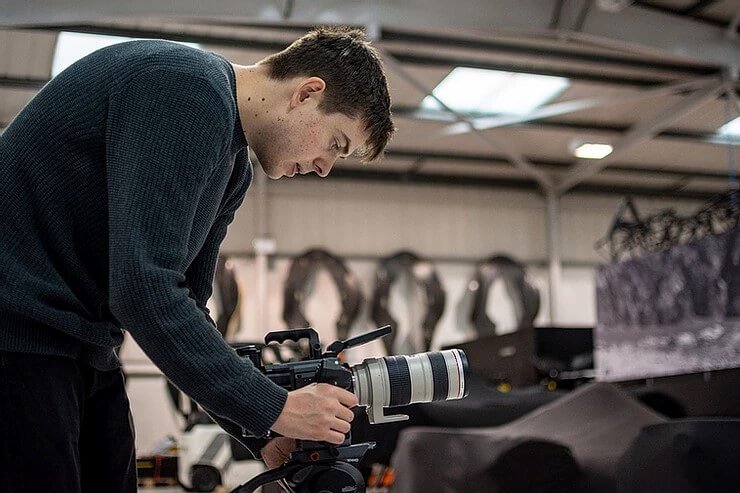 In our eyes, Perspective Pictures is definitely where we want to be…
With our diverse team of young and aspiring creatives, it's hard not to be optimistic about the future. But looking back Hannah reminisced that in the short time that she's worked here, she's "seen massive growth in not only our video production company, but in myself." Really, that's what we're all about…
Driving personal development in talented filmmakers and creatives that allow us to keep pushing the business forward. Hannah summarised, ever so eloquently, "Perspective Pictures gave me many new opportunities to explore within the company and to further develop my skill set. I also value my colleagues massively, we are all young creatives working hard towards the same dream" – We're with you all the way girl!
Take it from Oli, someone who has been here from the start… "I've been working at Perspective for quite a long time now, and I wouldn't change it for the world. The vast array of projects we get to work on. The amount you learn, not only in our individual craft but around wider aspects of work and life in general. The amazing team that you get to work and collaborate with."
It's not all about fun and games though – well, not all the time… Hallie, one of our filmmakers honed in on why we're really here and why we've seen the success over the past few years "Perspective Pictures know how to create digital content that engages with audiences. If you want a clean, fresh, and youthful flair to your video, why would you choose another agency over us?"
Great question Hallie, great question…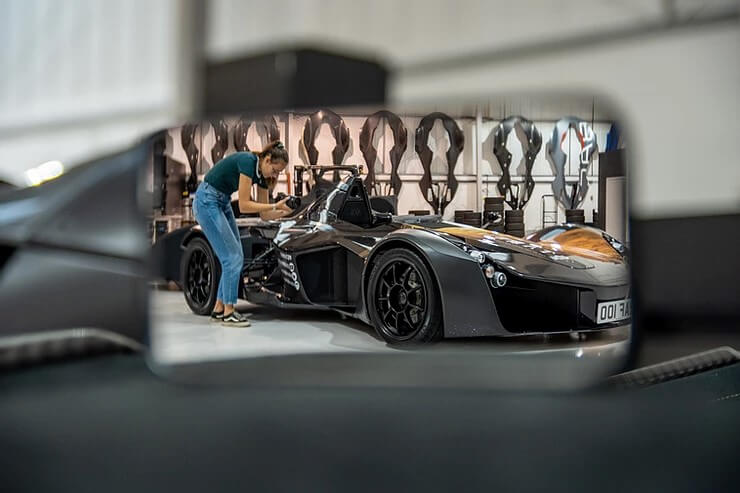 And we have big dreams for the future
Looking ahead, we've set some pretty steep revenue and profit targets for 2020 (even with the current climate), so outside of financial success what do we envision for the business?
Tom sees us growing to around 20 members of staff, moving to a new office (rumour has it Rupert has his eye on a warehouse), on-boarding more international clients, and forging wider partnerships with other agencies.
Nathaniel, a producer and account manager, can see the company becoming the go-to social and digital first agency in the UK, and expanding overseas to America (BIG DREAMS) but maybe Oli has got the clearest vision of the future, primarily being that of no idea at all… "The company goes wherever it wants to! It's an evolving beast, always rising to new challenges, innovating amazing ideas, and creating stunning videos".
Let's keep it simple, for now…
At the end of the day, I'm sure the rest of the team can agree with Oli that it's the little things that count. "I just hope my work can make people happy and take me to exactly where I need to be. The simplest goal, I think, would be to be able to keep these standards high, and maintain the delivery of beautiful content to all of our clients." Don't worry Oli, we've all got our eyes on the prize.
We hope you like this mini-series to get to know the team behind Perspective Pictures. If you are interested in gaining some experience here or working with us, please do not hesitate to contact us at hello@perspectivepictures.com.
Find out more about who we are and what we do by visiting the rest of our website!
You can also see our faces more often by following us on Instagram.