Believe it or not, Perspective Pictures, has been around for four years now! And though we're still a young video production company, we like to think we have learned a few things along the way…
Certainly, the team has grown a lot over the past four years, from a team of two in Rupert's back garden, to a fully fledged team of nearly 20 in our offices in London. From management roles, to content creation or just understanding our own roles – every day continues to be a learning process as our video production company evolves.
Four years is a long time, we've had our highs and lows, so today we discussed what we as a company and as individuals have learnt since joining the team.
Who knows, maybe you'll learn a thing or two?
Organisation, structure, and process
Organisation is key when it comes to managing both a company and a team. Rupert, our Managing Director, says that this has been one of the key things he has learnt whilst at Perspective Pictures.
"I am personally pretty disorganised and always have been, so the biggest area for improvement for me has been learning to properly manage my time and working in a more constructive way"
He's come a long way but somehow still can't find the time to iron a shirt.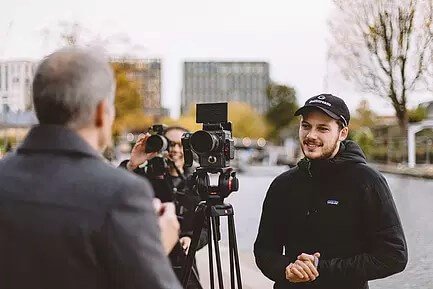 Similarly, Charlie, one of our senior editors, highlighted the importance of structure. Charlie was only 18 when he joined Perspective Pictures and has a creative and technical skillset way beyond his years. It was in other areas where Charlie felt he needed to grow.
Since joining, Charlie has become a more structured person, and now finds he's able to start managing his work based on that structure. In one of our previous posts 'The Dream', Charlie explained how he has dreams of managing his own team one day soon – and we don't think he's far off at all.
The importance of process ties in well with these lessons of organisation and structure. Since starting at Perspective Pictures, Tom, Head of Marketing and Post-Production, explained how he's really begun to understand the importance of process.
"At a lot of large organisations I've worked at previously, the structures there, the processes are there and you can often take that for granted. But when I joined Perspective Pictures, it was clear everything had developed very organically."
With big dreams to grow and scale, Tom knew we needed to work out what we were doing well, what we weren't, and build on these.
"Having rolled out a number of processes since starting, it's great to see the team working more efficiently and collaboratively."
Having these processes in place not only helps the efficiency and accuracy of the work projects but also maximises the impact of creative workflow sessions.
One to remember: process shouldn't impair creativity, process, control, and creativity should live side by side; which leads nicely on to our next point…
The beauty of teamwork
One really important lesson that we have learnt is the power of teamwork. We often work with tight deadlines, on busy locations and sometimes even overseas. Our strong structure and use of process is the key to ensuring our clients' needs are always met, and that the end product is of high standard!
This is something Oli, our Head of Production, has really seen the value in.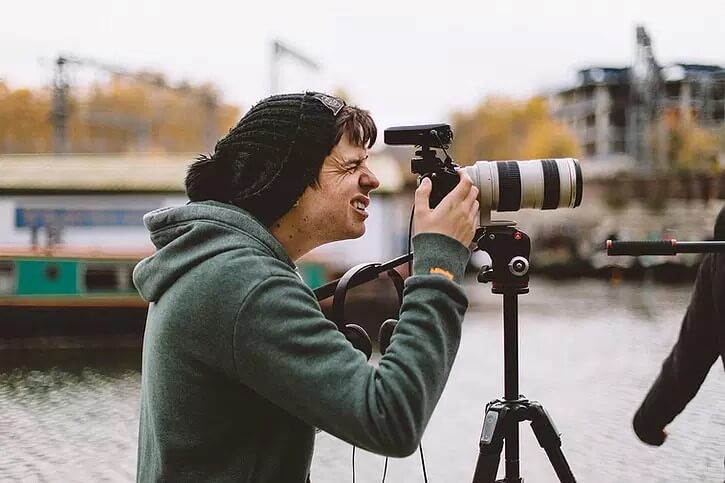 "Perspective Pictures has taught me the beauty and power of teamwork. When every part of the Perspective machine, from pre-production through to post-production is working efficiently and to the best of their abilities, there is no project or challenge too great, and the content we create is still something to marvel at." Oli, glad you think so too!
As a team, everyone has a role to play and everyone needs to be respectful of the roles and responsibilities of the other colleagues around them.
Give the creatives space to breathe, the editors a place to concentrate and most importantly, keep the kettle boiling…
Defined roles and responsibilities within the business are key. Jay, our Head of Operations explained how this allows him to "effectively allocate the right resources to complete a project or task."
Knowing the limitations of your own skillset or role is important. Knowing when to delegate, and understanding who to delegate to is a really important skill to learn as you start to manage teams, whether that be on-set or in the office!
Our skills have improved
We like to think there are no limits to what we can do as a team at Perspective Pictures. In fact, we pride ourselves in being a team where people can learn, grow, and use their skills every day.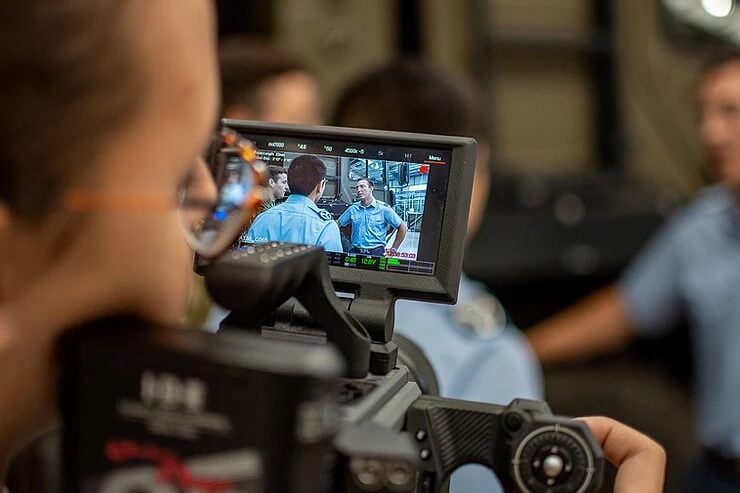 Hannah, one of our filmmakers, explained how she has learnt a number of skills, including Adobe After Effects, Premiere Pro, and explained how now she is '"confident enough to use RED without worrying about breaking it."…
Don't jinx it Hannah!
Likewise, Linden, one of our filmmakers, can list a number of ways he has developed new skills, including how to tackle briefs and how to create content that is consistent for clients. Linden has also learned new editing techniques, learning from his colleagues on different projects as well as our weekly lunch and learn sessions.
If you'd like to know more about how we manage the development of our team, we recently explored how to bring the best out of your team in a recent VLOG episode…
So, what words would we leave you with?
A wise man once said 'success is a trajectory, and not a destination.'
We are continuously trying to create incredible content for equally incredible brands. Growing this business is without a doubt a journey, a learning process, and we try and learn something new every single day.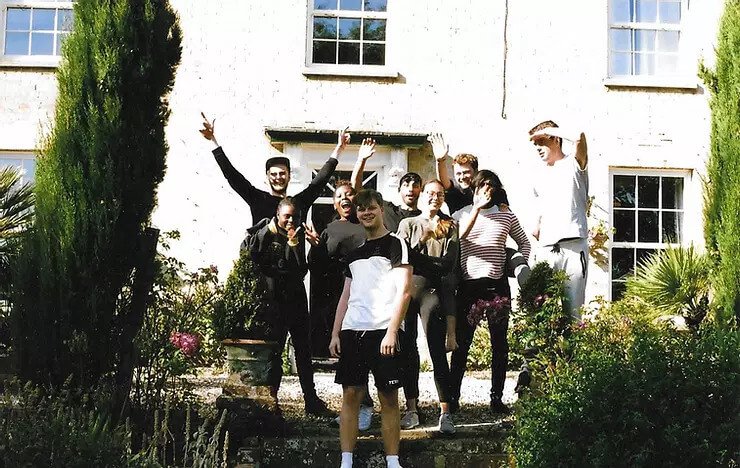 We're always looking for the best, creative, young talent for our growing video production company. If you are interested in pursuing your video production career further, drop a line to careers@perspectivepictures.com and subscribe to our blog for more interesting insights into the film and video industry.