How do we continue to create a high-energy narrative even when things just don't go according to plan?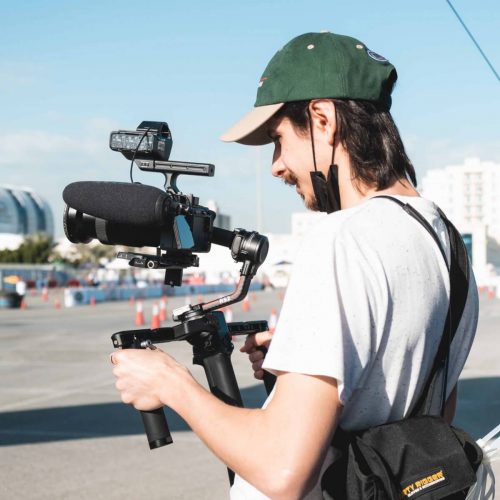 We chased the action all the way out to the UAE when the first Red Bull Shall event in several years took place in Dubai. In our beat sheet, we had initially proposed that our host, Youtuber Zac Alsop, would take on driving on a side wheelie the night before the competition and even potentially compete in the event.
But as the pressure of the race began to dawn on the thrill-seeking competitors, none of the drivers became as willing to let Zac take their cars for a spin… which was what our planned narrative hinged on.
We took that challenge in stride and devised several potential courses of action for Zac to try out on the day of the event to get even closer to the action, from asking competitors if he could sit shotgun as they did the course to trying getting on the mic to dramatically narrate the finals.
The race dawned on us and boy, was it a rollercoaster. There was not a single plan that worked, at least in the way that we had imagined. As it turned out, the race course was nothing like the competitors had ever even tried before. The driver who had agreed for Zac to co-pilot didn't make it to the finals. And all the other competitors, who had initially shrugged off the event and had given Zac advice to "relax and have a good time", were suddenly quiet and tense. But in the end, a winner emerged and the day was over… at least, for the drivers.
Zac managed to get a driver to give him lessons and they actually paid off! …Until Zac rolled the car, closing off the narrative and ending the video with a bang.
It was a day of quick thinking and improvisation that managed to pay off, with 39K views in 4 months.