The founder of our video production agency, Rupert Rixon, had the opportunity to speak with smallbusiness.co.uk, discussing the early stages of Rupert's filmmaking passion and the importance of having a presence on Youtube in today's world.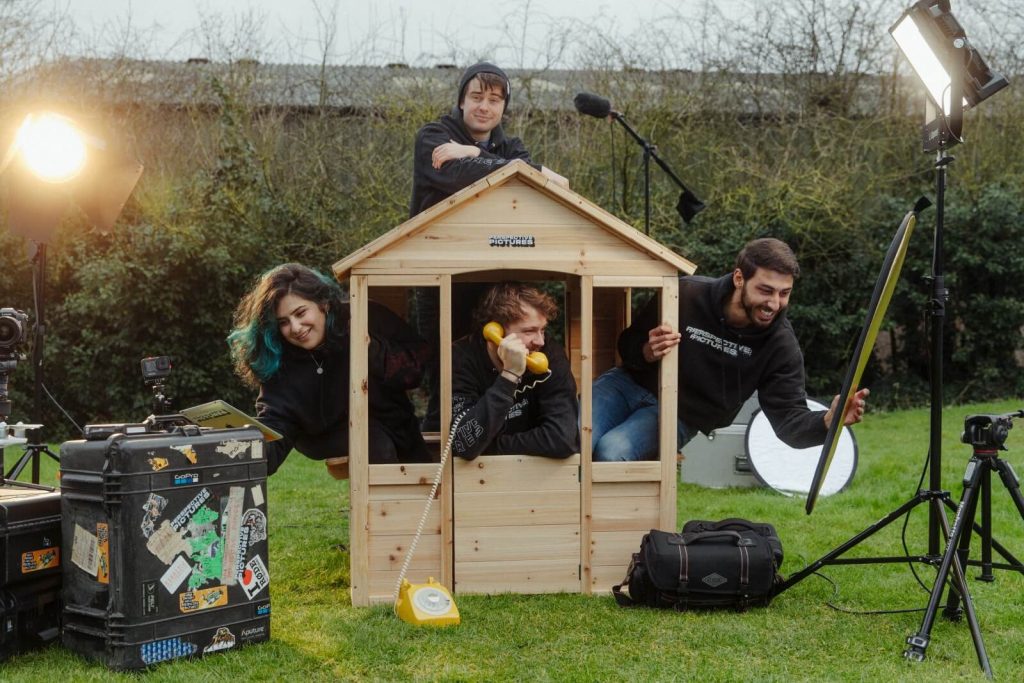 YouTube
YouTube is one of the biggest video-sharing platforms in the world, and is the world's second most visited site after Google, with over 2 billion active monthly users. Ever since its creation in 2005, it has continued to grow exponentially year after year.
Some more interesting stats about YouTube:
Over 1 billion hours of YouTube video content is viewed each day.
YouTube reaches more 18-34 year olds than any other TV network.
62% of YouTube users access the site daily, 92% weekly.
YouTube is available in over 100 countries and 80 languages.
YouTube is the second largest search engine in the world (after Google).
If you aren't utilizing YouTube to help your business succeed, I hope this article helps you to reconsider.
The Perspective Pictures Channel
Let's go to a time before Perspective Pictures. 11 years ago, a young teen named Rupert found he had some free time on his hands, which led him to draw out some business plans.
After many different ventures, including a homemade organic make-up brand and making bags of popcorn to sell at school, Rupert and his mum decided to start a Nerf gun rental business, as the toys were incredibly popular at the time.
"The idea was to advertise the fact that kids could rent them for parties, so to spread the word about what we were doing I built a website and would make videos of them in action. This developed over time and I began to shoot short movies pretending the Nerf guns were real and this really took off." Rupert told smallbusiness.
Soon after, Rupert started to post the videos to YouTube and quickly realized the impact a Youtube presence can have on a business. (This is to no surprise; at the time Youtube had about 2 billion views a day. Fast forward to 2021, and that number has risen to 5 billion!)
He posted content regularly and began to reap the benefits shortly after, building up a strong community in his niche. Despite this success, Rupert was far more interested in learning about the filmmaking process and wanted to continuously improve his production skills.
"After putting the videos on YouTube they went viral, with some getting millions of views. It was this that made me realize my passion for making films, so I focussed my attention on that side of things. I loved making films, uploading them, receiving feedback, and improving with the next one" Rupert stated.
Even though quick internet success may seem favorable, it's vital to build up a strong community by consistently posting quality content. This can lead to far more sustainable opportunities in the long run.
How A YouTube Channel Created Business Opportunities
After continuously growing his YouTube channel, Rupert had found another benefit arises from his online presence – business opportunities. YouTube being the giant it is, with an abundance of creators and communities, as well as potential customers, it's the ideal platform for businesses to search for video makers who could create content for them.
However, it can be difficult for creators to stand out from the crowd, especially for those such as Rupert who are in the video production niche.
Fortunately for him, building an engaged fanbase paid off. His relationship with YouTube grew to the point where he had been personally invited to use their workspaces & equipment, as well as being invited to conferences & workshops.
"If you don't have the right tools to build a really beautiful website for your portfolio, YouTube does wonders to let people see your stuff in context. Our presence on YouTube attracted a lot of eyes over the years that have evolved into clients."
For Perspective Pictures, having this content & exposure online was a key factor in us being able to work with brands such as Google, Rolls-Royce, Sony, UFC & Brewdog.
This goes to show just how far building a strong presence on YouTube can propel your business, as it is an incredible (and free) promotional tool.
If you're considering growing your YouTube presence, know this; it is a timely process where regularly uploading engaging content is key.
However, growing a strong, engaged community is something all businesses aspire to have and will be more than worth it in the long run.
Check out our YouTube channel here!