It's hard for us to imagine a time before Perspective Pictures as it is now, but our production company has humble beginnings.
Fortunately, in 2018 our founder, Rupert, had the opportunity to speak with Forbes. He covers what sparked his film-making passion years ago, starting and scaling Perspective Pictures, Our video production company based in London.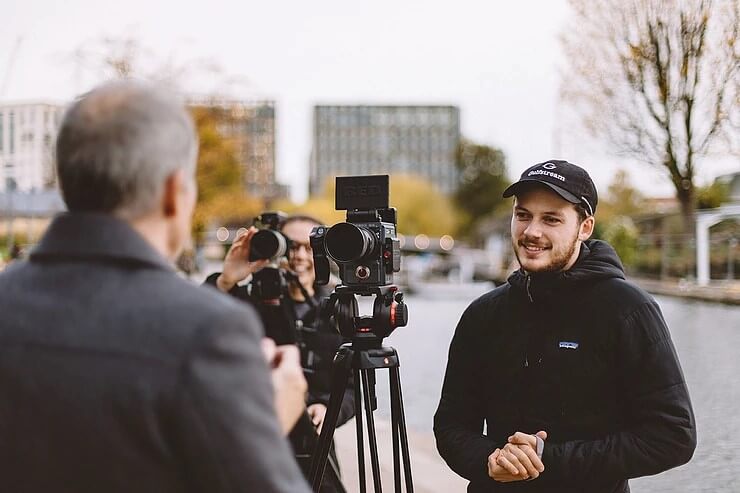 "The beginning of it all"
Let's take it all the way back. An unfortunate (or fortunate) 12 year old boy had badly hurt his back one day, which resulted in him getting a few days off of school. With some newly found free time on his hands, Rupert decided to channel his entrepreneurial spirit & draw up some business plans.
From creating e-books online to help gamers generate more in-game currency, to making bags of popcorn at home with the aim of selling them to his schoolmates. Whilst a 12 year old entrepreneur is an impressive title, I can't imagine the popcorn tasting too good.
Fast forward to a 15 year old Rupert, he cleverly spotted the Nerf gun trend incoming. I think we can all admit we've had a lot of fun with the toys in the past, but let's keep them there. After spotting this opportunity, Rupert made Nerf War videos in order to promote his Nerf rental business for kids parties and posted the videos on YouTube, regularly hitting millions of views!
Sparking a fire inside of him, Rupert decided to follow his newly found passion and continuously make videos whenever he found the chance. Despite working at a healthy drinks company in marketing at this point, he never strayed too far from his video equipment, eventually deciding to go all out and follow his goals.
With this brave step, Rupert ended up longboarding from LA to New York with a couple of his friends, as well as hitchhiking the entire length of India with a friend, creating videos along the way showcasing his adventurous travels.
"Starting Perspective Pictures"
"The day I arrived home from that trip was the day I decided to follow my passion full time and launch Perspective Pictures" Rupert says. On day one, he set up in his parent's garden shed with a starting fund of just £50.
With such little money in the business, Rupert relied on travelling to events and other networking opportunities to spread the word about his new startup and the services they offered, combined with renting equipment only after bookings were confirmed.
Within six months of starting Perspective Pictures, he'd made enough money to move out of the garden shed and expand our video production company into a studio space in London. Despite this, the brand awareness of the Perspective Pictures was still minuscule, so Rupert approached a trade show that would put him in front of some very influential brands.
"The problem was the cost; it was £1,700 to hire a stand, which we didn't have, so instead we offered to create a free video about the conference in return for a stand" Rupert stated. This creative thinking allowed Perspective to overcome a seemingly difficult hurdle and network with brands that day.
After that, the ball really started rolling. Rapidly growing Perspective Pictures YouTube channel with quality content and showcasing previous work helped us to gain subscribers. Eventually, our presence was large enough to reach out and effectively work with global brands, creating video content for brands ranging from Google and Sony to UFC and Red Bull.
Five years, six offices and over three thousand videos later, Perspective Pictures is now a full-blown & fully equipped creative video production company in the heart of London's East Side.
In essence, it's been a long road, but through innovation, creativity and hard work, we are who we are today. If your curious to learn more about who we are, visit our About Us page!
Want to see the original article on Forbes? Take a look and click here!