Back in January 2020, our founders Rupert & Oli had the exciting opportunity to go to Sky News for an interview with Ian King live on air to discuss what the future of marketing will look like for brands.
It was a great experience for Rupert & Oli, allowing them to cover some important topics whilst representing our video production company. Arguably the most important topic brought up in the interview was the transformation of marketing seen in recent years.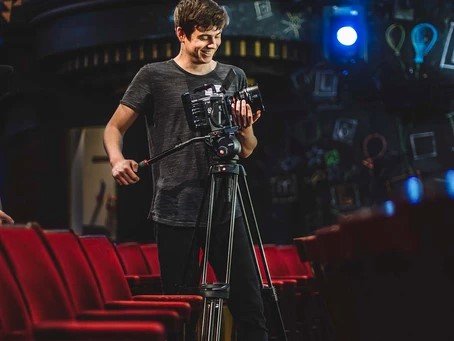 What is the current state of digital marketing?
In the past, the only way you could advertise your business was via traditional methods; billboards, newspapers, radio ads, signs, leaflets, magazines, telephone, books, TV ads, etc.
This is no longer the case thanks to the wonderful creation that is the internet. Now, you can utilise digital platforms such as social media, email, youtube, search engines and more to reach billions of potential customers.
These methods have made it a lot easier for businesses to promote themselves, without the need to break the bank on dicey marketing campaigns. Instead, they can produce tons of video content, whilst utilising economies of scale to make the most of their advertising material.
The transformation of media and marketing from traditional formats to digital ones is similar to that of an unstoppable force, in which you will either be swept aside or picked up by it.
"Media has transformed so quickly and is still doing so every day, so I think it's natural for brands to stick to what they know and what's delivered results in the past. Last year in the US advertising spend on digital actually overtook traditional advertising, so it's certainly changing" Rupert stated.
Which platforms should we make ads for?
It's important to align your business goals with your digital marketing strategy, as certain platforms and methods can be more effective than others when it comes to specific goals.
For example, it may be more useful for a fashion brand to upload content to Instagram rather than Twitter, as Instagram is a more visual-based platform as well as offering users the option to purchase products directly from a business page.
Fortunately, there is still plenty of time to make this transition, but brands may find it difficult to utilise these platforms themselves.
Our in-house team of creatives and fully equipped studio can help you produce high-quality content catered to your goals, which engages with and connects you with your audience. But don't take it from us, take a look at our work and see for yourself!
Anyway, enough of the self-promo, back to the article.
In conclusion…
We had a great time going on air. Despite the nerves of going on live TV in front of millions of viewers, it helped Rupert build more confidence in public speaking, allowed us to exercise the importance of digital advertising and was a fun experience to go on set at the Sky headquarters. 
Whether you're a giant like Google or Rolls Royce, or a small, independent business, how seriously you take the transformation of marketing will directly influence your businesses success. 
Check out the full Sky news interview below!
Find out more about who we are and what we do by visiting the rest of our website!
You can also see our faces more often by following us on Instagram.