Running a business and succeeding in the media industry is not an easy feat to accomplish!
We sat down with Rupert, our Founder and Managing Director at Perspective Pictures, to discuss the pressures that come with business management; it was an eye-opening discussion on the pressures associated with being a young entrepreneur.
Under pressure…
Building a successful agency from the ground up can not only be daunting, but can also add serious pressure to maintain and grow that level of success alongside the business. Though Rupert may seem like a superstar (c'mon now, we know THAT tank video has been all over your Facebook feed), he is human, after all.
"Sometimes it feels like you're playing 'Who Wants to be a Millionaire', and any minute you might make a serious mistake and lose it all, as irrational as that may be," he says.
Rest assured Rupert, you can always phone a friend!
Big fish…
Landing a big name client is definitely an exciting part of agency life, but for Rupert, what excites him more than the client itself is the work they create together.
"An exciting client is anyone we'll be making great stuff with, so an exciting win means an exciting project."
This excitement doesn't fade as it's the new challenges that really keep us on our toes.
Keep calm and carry on…
We all become acclimated to our surroundings, and when you're creating multiple videos for numerous clients, while sticking to ever-creeping deadlines, you get used to a certain level of pressure.
One thing Rupert highlights is that none of this is worth risking our health or wellbeing, "what we do is amazing, and we have a lot of fun, but it's important to keep things in perspective"
Deadlines can be scary. Are there ever times we thought we might not make a deadline? Of course.
"The important thing is to stay focused, and if it looks like we may need more time then communicate that with the client so we can manage stakeholder expectations"
Rupert sees communication as vital, both to managing expectations but also managing teams. No matter the challenge, if you've got a solid team who know how to work together effectively and can communicate the issues they're facing clearly, then a solution can usually be identified.
Head above water…
Trying to keep tabs on everything going on at Perspective is enough to make anyone's head spin, and putting all of that pressure just on one person can be a struggle. But Rupert's not facing these challenges alone.
"I'm pleased to say the team I've created is always there to help out. Whether that's Jay, our Head of Operations, managing logistics or Tom, our Head of Marketing, overseeing our digital advertising campaigns. Delegation is a skill, and once you master the ability of being able to put the right people in the right positions to get the job done, life gets a little easier; That's not to say that I haven't got a lot to learn…"
Teamwork makes the dream work…
Want to know the secret sauce for managing a winning team? It's pretty simple stuff at the end of the day.
"Treat your team well, allow them to build strong relationships, and allow people to make mistakes and give them the confidence to be open about these. Beyond this, it's all about bringing new people into the team that are as passionate as we are about making great content and being creative."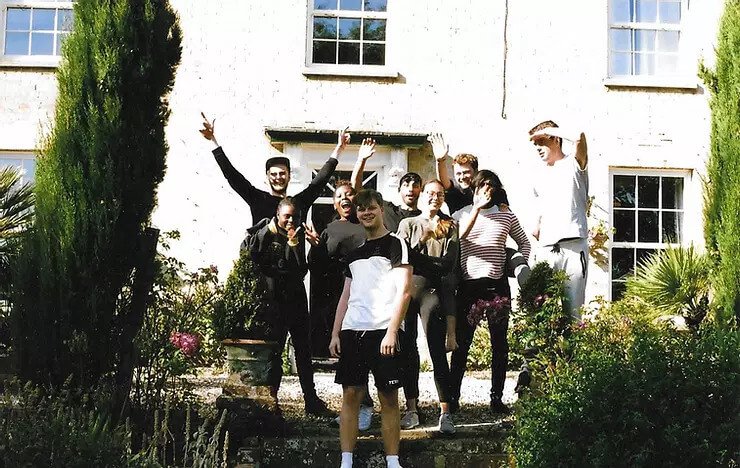 We're only human…
When running an agency, there's a tremendous amount of pressure to succeed. We're all capable of making mistakes but it's how we move on from them or learn from those mistakes that really matters…
"If the US President can 'successfully' address his electorate via Twitter, and they still (God knows how…) seem to love him, then we can probably all afford to give ourselves a break from time to time – we're all human after all!"
We hope you like this mini series to get to know the team behind Perspective Pictures. If you are interested in gaining some experience here or working with us, please do not hesitate to contact us at hello@perspectivepictures.com