Building a healthy agency partnership with another agency can be a challenge. Like any relationship, it's tough at the start to find the right partner…
Initially, there's the awkward talking stage, where you're trying to find out if you're a good match – if there's a solid foundation to build from and well, the next minute you know, you're bringing them round to meet the family (or in this case, the team).
But how do we get to that stage?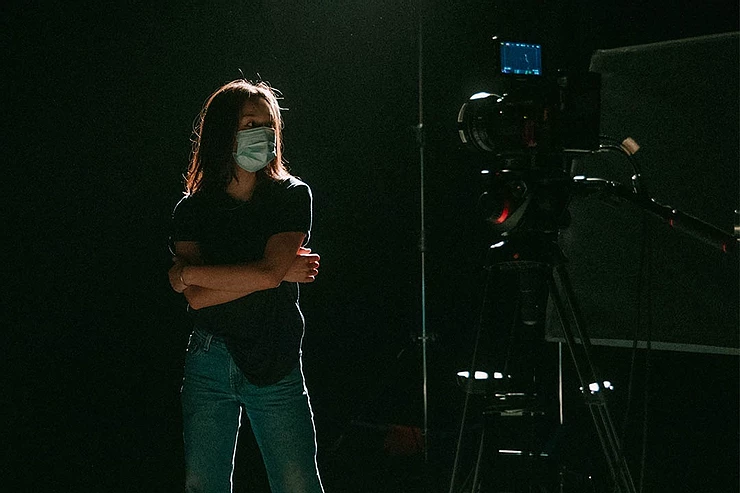 1. Know what you want.
It's simple if you're looking to build a partnership, know what you want to get out of it!
Partnering with an agency to help grow your business more quickly has likely crossed your mind. Perhaps you've recognised a hole in your team's capabilities or maybe you want better results from your marketing and sales campaigns.
We partner with other businesses and agencies where we can add value to their sales proposition and support their service offering – for example, we partnered with digital advertising agency Iticy who support us with our pay per click and wider advertising campaigns and likewise, offer support and expertise to our client base.
When there's a good match, these relationships can thrive, whether through increased revenue in the form of referrals or added value for your clients through a partnership that delivers quality, success, and maximises results for you and your customer.
2. Get searching.
Create a long list of potential suitors, then cut that down to a shortlist of a few select partners that could work well with your own unique style. Finding that fit is crucial, as you need to understand each other and make sure you're speaking the same language.
In our case, we partner with businesses looking to engage audiences with video. Businesses who want a cost-effective and nimble digital-first video agency that can deliver swiftly on their project briefs. Recently we worked with Buzzfeed taking care of the production elements for an NHS campaign.
3. Set clear goals.
For any project or agency partnership to be successful, there needs to be an established service level agreement (SLA) and clear benchmarks set out for the results you're expecting, so all stakeholders are clear on roles and responsibilities – Then when you hit those milestones, that's a fist bump moment! ?
Many of our clients want to achieve specific engagement rates as well as levels of reach and shareability from their campaigns. We work specifically to optimise content for that, whether that be social cutdowns for different platforms, or narrative structures designed to turn heads and increase viewing time.
4. Communication is key.
If you want to maximise results then you need to have the right conversations. Whether that's with account managers, creatives, or marketing teams, you want to facilitate a safe space where you can be upfront and honest about the challenges you or your customers are facing so you can identify the best possible creative solutions.
We recently worked with social agency Cubaka on a campaign for their client Play OJO, Cubaka took charge of the strategy and we took charge of the production – you can see for yourselves, a successful combination.
5. Sky's the limit.
Where will you take your agency partnership and what's the vision for the future?
Keeping your business and agency partners informed is crucial, whether that's regarding new products you're offering, the recent work you've completed, or insights into your niche – most importantly, let them know where it is you want to go. What it is you want to achieve, and what value you want to provide to your clients. Hey, you never know where it might take you!
Agency relationships can be a fantastic way to strengthen your team and grow your business. Want to find out what a Perspective Pictures partnership is like? Get in touch… We'll know when that hotline blings!
Find out more about who we are and what we do by visiting the rest of our website!
You can also see our faces more often by following us on Instagram.